Low Back Pain Hurts. Most Cases are managable. Learn how Spinal Decompression Could Help You.
DTS Spinal Decompression Therapy is a traction-based procedure and is one of the leading long-term treatment options for low back (lumbar) and neck (cervical) problems. FDA cleared indication for protruding and/or herniated discs, degenerative disc diseases, facet joint disorders, spinal root impingement, degenerative joint disease, hypomobility, and compression fractures. DTS Spinal Decompression Therapy is a leading non-surgical alternative for disc related syndromes. Our office offers the latest in state-of-the-art therapies to provide our patients with safe and effective alternatives to obtain optimal health, structure, and maintain function.
Often, the pain in your back or neck is due to a bulging or herniated condition of one or more of the discs that act as a sort of shock absorber or cushion in between the vertebrae that make up your spinal column. When your disc(s) bulge, are herniated, or simply wear out, the disc can press or pinch against a sensitive nerve, leaving painful results.
Over time, your body suffers from the wear and tear of daily living, as well as the overall effects of gravity. DTS Spinal Decompression Therapy helps to create a negative pressure in your disc (decompression). Decompression is the result of proper positioning and tractioning of your spinal column. DTS Spinal Decompression Therapy is an intuitive approach to help relieve the pain in your back or other areas of your spine.
Before you consider undergoing back surgery, consider DTS Spinal Decompression. Spinal surgery should only be used by those who have tried everything else. Surgery is indicated only for neurological deficits like foot drop. Surgery is not a cure-all and often can lead to further complications. Do your own research. Surgeons today recognize that back pain alone is not a good indication to have surgery. There is something between the drastic, unproven and irreversible spinal surgery and just doing nothing, allowing the condition to get worse. Below are a few patients' stories and the answers that they received from the DTS Spinal Decompression.
Testimonials from Actual Patients
Listen to what some of our Patients Say: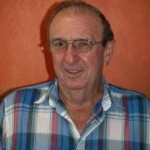 Approximately in the middle of May, I thought I had pulled a muscle in my shoulder and neck. My wife and I decided to go to Dr. Hoffman. He told me he had good news and bad news. The good news was he could help me, but the bad news was that he couldn't "fix" me. Dr. Hoffman explained that the vertebrae in my neck were starting to fuse together. He recommended I go through a series of cervical spinal decompression therapy to help with my condition. I noticed after 10 sessions, all of my symptoms had diminished. The severe itching and the phlegm in my throat were both gone. My sleeping patterns and breathing had also improved. Overall, I was feeling a lot better. As of today, the end of September, I would say I am 80% better. With the treatment that I underwent in the office, there was no surgery and no medication. I would recommend this therapy to anyone. Dr. Hoffman has helped me so much. I know that I can't be fixed and at 72 years of age, all I can ask for is to be helped. I will continue to go to Dr. Hoffman for as long as he can help me. Thanks, Dr. Hoffman!